On Tuesday, July 26, 2016 visited the Pediatric Oncology Unit 'Marianna B. Vardinogiannis-ELPIDAE by the Pharmaceutical Society Win Medica, which sponsored the purchase of educational books of the National Olympic Academy of Greece.
The purpose of the visit was the delivery of textbooks to the Hellenic Olympic Academy titled "Axies Olympic! From Olympia … to all the world! A magical journey! "In the ELPIDA Hospital children. We believe our significant contribution to the success of the actions of the National Olympic Academy of Greece one hand and for the education of our young society, with regard to the values ​​and virtues of sport and to disseminate our Olympic history. However, any action is of particular value and meaning when addressed to "Olympians of life", who daily give an unequal struggle.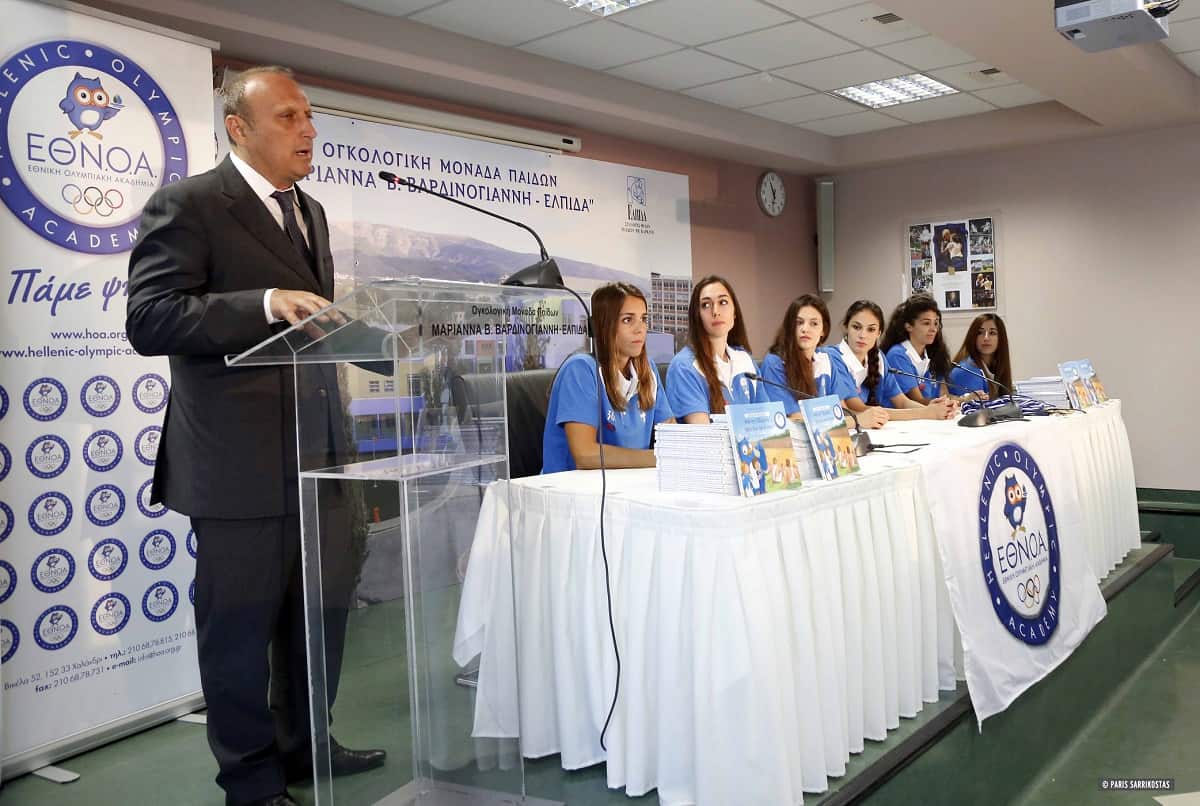 In this event attended by Olympians and World Champions, who will participate in the 31st Olympic Games in Rio.
The Win Medica was, is and will assist them in actions that have cultural, sports and educational interest.