An important success factor of WinMedica is the agreements of strategic significance signed with renowned multinational pharmaceutical companies addressing:
Take-over agreements and in-licensing for the importation and promotion of mainly innovative products
Opportunities in the field of developing innovative bioequivalent formulations and in
strengthening activities in selected market segments of the pharmaceutical market, such as the difficult-to-make generics, with advanced applications and formulations. The activities of WinMedica cover, but are not limited to the Greece. Apart from Europe, the company plans to expand to other emerging foreign markets that are substantial investment opportunities and need reliable partners with a dynamic portfolio of products.
Our partners:
Novartis

Novartis was created in 1996 through the merger of Ciba-Geigy and Sandoz, two companies with a rich and diverse corporate history. Throughout the years, Novartis and its predecessor companies have discovered and developed many innovative products for patients and consumers worldwide.
Pfizer

Since Pfizer was founded by cousins Charles Pfizer and Charles Erhart in 1849, it has remained dedicated to discovering and developing new, and better, ways to prevent and treat disease and improve health and well being for people around the world.
Krka

In the first 50 years of its development Krka has made its way from a small pharmaceutical laboratory, founded on 23 April 1954 in Novo mesto, to an international company with the production facilities and research laboratories equipped with up-to-date technologies. In these years Krka grew to become an international company employing over 7.905 workers and supplying its products to the markets in more than 70 countries worldwide.
Accord Healthcare

Accord Healthcare is a well established Generics and Biologics Pharmaceutical Company. Accord Healthcare activities embrace development, production and distribution of pharmaceuticals in more than 80 Countries across the world, including U.S. and Canada. The commercial activities in Europe were initiated in 2008. Today, Accord Healthcare holds more than 9.300 Marketing Authorizations across Europe.
Pharmanel

Pharmanel is a Greek pharmaceutical company, founded in 1991. Its core business is the production of pharmaceuticals and medical products covering a wide range of diseases, and the distribution and promotion in the Greek and International market.
Chemo

Chemo is a large Group pharma family of 5,000 professionals which are entirely devoted to enhance health and wellness
Has been operating in3 business areas:
Industrial
Branded
Biotech
Continues to expand its efforts and investments in R&D to develop new and better therapeutic solutions.
Polpharma

Polpharma is among the top 20 generic drug manufacturers in the world, with sales of USD 1 billion per year. Employs more than 7,000 people in Poland and on international markets. Have 7 manufacturing plants in Poland, Russia and Kazakhstan, and 6 research and development centers. Polpharma Group's portfolio includes about 600 products, and another 200 are being developed
Medis

Medis is a global business partner in over 140 countries. Specializing in hight quality generic pharmaceuticals. Medis offers a broad portfolio of products to pharmaceutical companies. Currently provides around 200 pharmaceutical products for human use, mainly in the form of tablets, capsules and injections
Pharmanutra

The pharmaceutical firm Pharmanutra Spa was established in Pisa in 2003, with the aim to develop nutraceutical products and medical devices. Pharmanutra follows rigorous quality standards, always making the selection of raw materials one of its top priorities. These are uniquely and exclusively chosen for the national market.
Sofar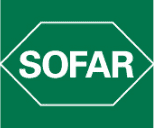 Sofar S.p.A an Italian company, produces high quality pharmaceutical products, dietary supplements and medical devices.
It has been operating for over 45 years in the pharmaceutical sector and its extensive knowledge of the market allows Sofar to look towards the future, taking advantage of its experience, resulting in a qualified and mature presence, characterized by innovative solutions,
Welding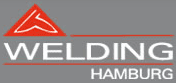 Welding GmbH & CO. KG was founded in 1955 and is privately owned.
With headquarters in Hamburg, sales office in Frankfurt/Main and a subsidiary in Lyon, France, the company today employs more than 120 people
Fields of Business:
Trading in active pharmaceutical ingredients, excipients and natural substances for human and veterinary medicines
Development, registration and marketing of generic drugs
Trading in additives for the food and feed industries
Offering an extensive range of services covering the fields of quality management, marketing and regulatory affairs.
Adamed

The Adamed Group Foundation was set up with the aim of supporting research & development, as well as academic and educational activity in the area of natural sciences.
Conforms to even the most stringent EU standards, therefore its products are currently available in 60 markets across the world including: Europe, Australia, New Zealand, South America, Africa, Asia and the Middle East.
Laboratorios Alter

Laboratorios Alter S.A., a pharmaceutical company, engages in the research, development, and marketing of pharmaceutical products. Its products include anti-biotics, anti-flu, and anti-asthmatics. The company offers cardiovascular, digestive, central nervous system, antihistamines, anti-infective, anti-inflammatory/analgesics, urology, and other generics. It also engages in developing cosmetics for women.